It's that beautiful time of the year when Christmas decorations transform the cities in glowing sceneries. Christmas lights look amazing, but they're challenging to photograph. That's because they're at their best in low lighting conditions. Moreover, Christmas lights are bright and colorful, and you have to find the perfect exposure for a frame with a high dynamic range.
Christmas lights are challenging to photograph, not only for technical reasons. They represent the holiday spirit, so your composition should reflect the joyful mood and magic air of the season. Use wide lenses to photograph the entire winter landscape, families around the Christmas tree, and cities dressed for the season. Use telephoto lenses to capture emotions, iconic details, and Christmas stories. Remember that you can photograph Christmas lights indoors and outdoors.
Learn how to capture the magic of the holidays and deliver amazing pictures from the following tips.
Best settings for photographing Christmas lights
Shooting in low lighting conditions might be harder than you think. Use low shutter speeds to allow enough light into the camera. To avoid shaking the camera during long exposures, use a tripod and a remote shutter release. Also, avoid shooting with flash because its powerful light will overpower the ambient light and deliver flat and dull photos. Christmas lights have to be the star of your composition.
Other tips for shooting great pictures in low light conditions are:
Increase ISO, but do not go over 400 because you'll end up with a lot of noise.
Use a large aperture (small f-number) to allow as much light as possible into the camera. This will produce a shallow depth of field, so pay attention to the focus point.
Shoot at different shutter speeds and exposures until you find the right match for your composition. You can try exposure bracketing if you want to keep the details of the background and have an HDR photo. Exposure bracketing works well for indoor pictures.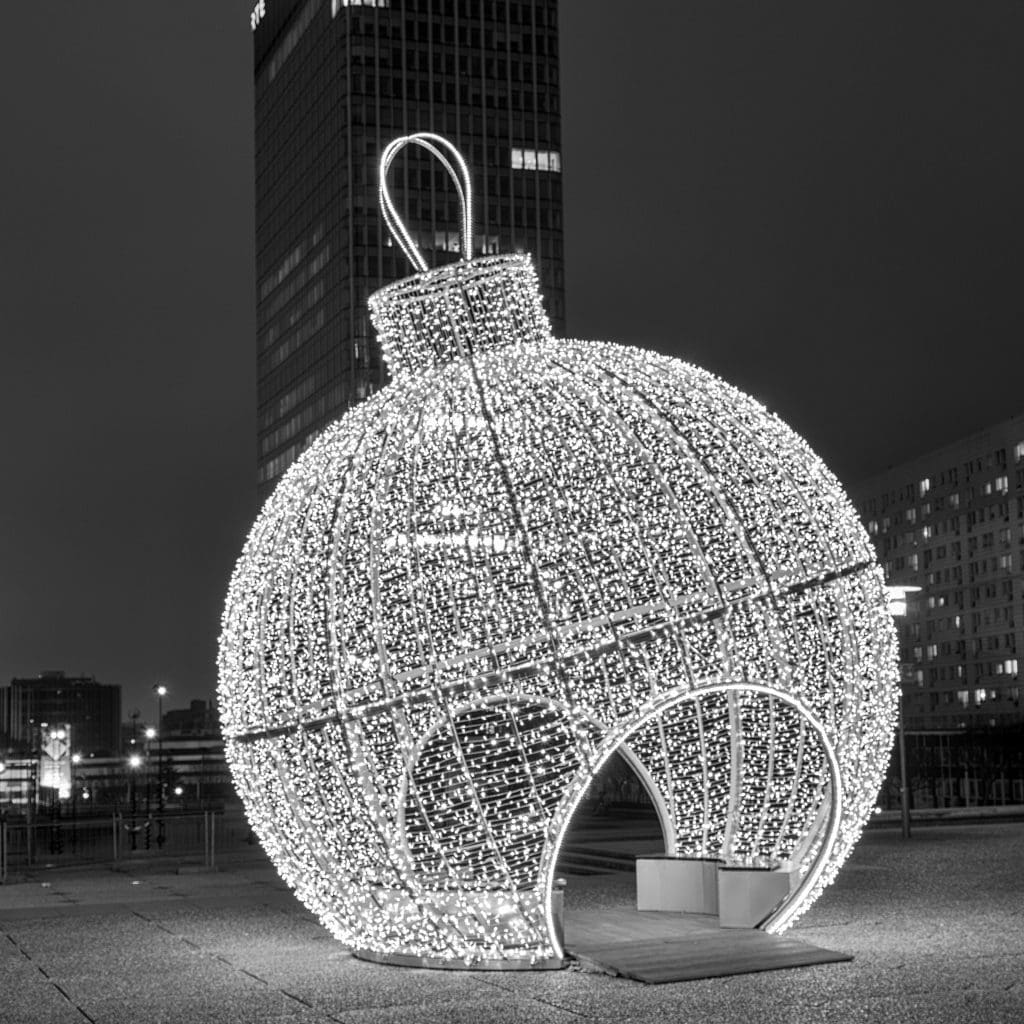 Photo by Thomas Brenac from Pexels
Don't forget about the blue hour
If you want to take outdoor pictures of the Christmas lights, consider shooting during the blue hour. The blue hour lasts about an hour after the sunset. It produces the low lighting conditions needed to see the Christmas lights, but it also provides enough light to photograph them. During the blue hour, the light has a bluish tent that enhances the Christmas lights and creates a fairytale atmosphere.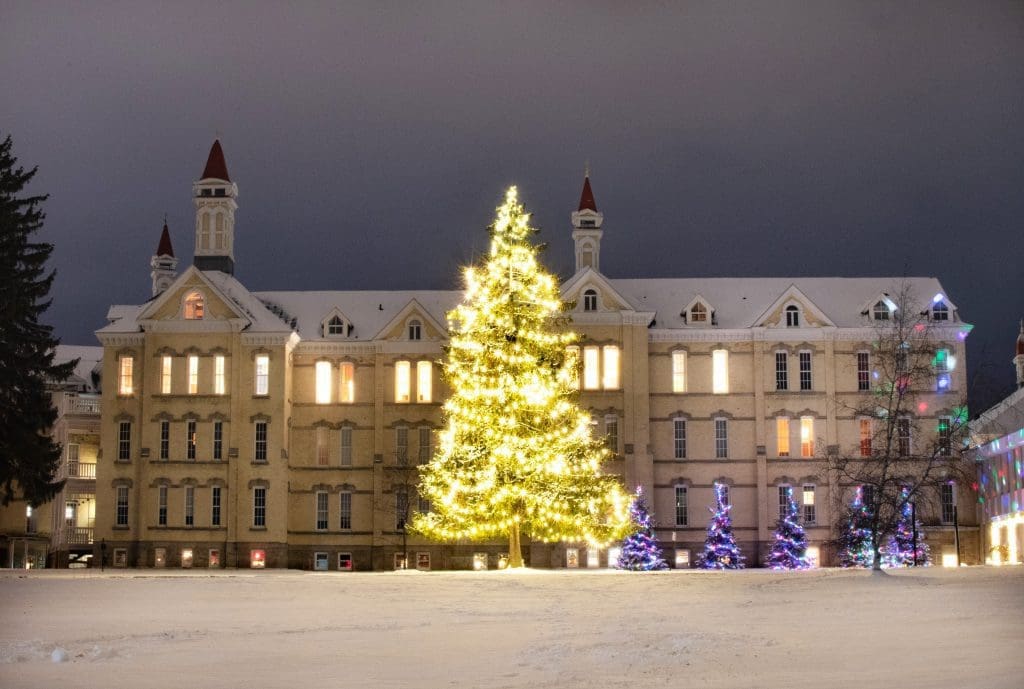 Photo by David Solce on Unsplash
Consider using the bokeh effect
The bokeh effect creates intentional blurred Christmas lights and enhances the charm of the holiday pictures. It also allows you to have a sharp subject in the foreground and compose portraits or family tableaux. You can use a special bokeh kit for shaping the lights. Another beautiful effect when photographing Christmas lights is to use a star filter and transform every light into a little Christmas star.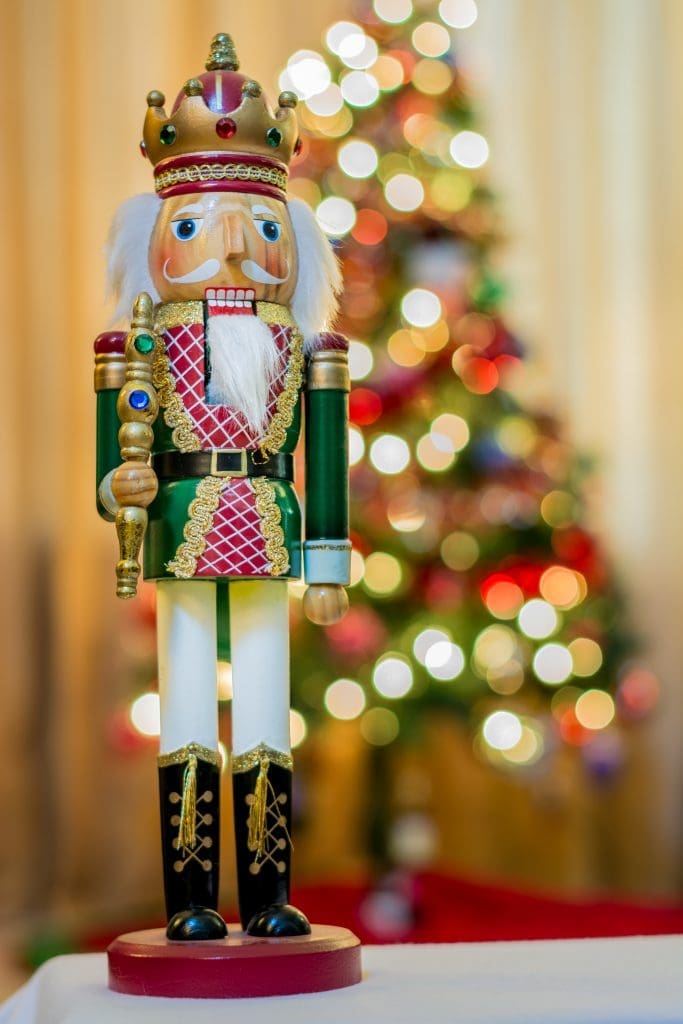 Photo by Chris Briggs on Unsplash
You have an entire month to practice and capture magical lights. From candles and table arrangements to city lights and churches, Christmas offers you fantastic opportunities to extend your portfolio and create outstanding compositions. During this time of the year, you can find extraordinary subject matters in the most ordinary and familiar places. So get out there and take the best pictures of the year!
Cover photo by Daniil Silantev on Unsplash