Leica cameras are iconic. Ask any professional or amateur photographer, the most famous camera manufacturer, and they will say Leica. Henri Cartier-Bresson had used a Leica M3 camera and a 50mm lens for almost his entire career. Garry Winogrand made a good pair with Leica M4. In the 1990s, Annie Leibovitz chose to experiment with her projects on a Leica M6. David Douglas Duncan's portfolio is a visual history of Leica cameras (from Leica MP to Leica 2 to a customized Leica M3D). Sebastião Salgado took a Leica in Kuweit in 1991.
Leica produces much fewer cameras than any other camera brand. Furthermore, their products are much more expensive. So, why did these famous photographers choose Leica when they could have any camera model on the market? And why have Leica cameras such a good aura?
The Perspective
The history of Leica cameras began in 1869 when Ernst Leitz founded the Ernst Leitz Wetzlar company in Germany. The company produced optical devices and was very good at it. It became more and more successful and afforded to do research as well. 
The first Leica camera prototype (1913) belongs to Oskar Barnack. It was a 35mm film camera, compact, practical, and portable. And it was the first 35mm film camera to prove that 35mm film is the medium to use. The first commercial Leica camera model, Leica I was presented in 1925. It was the inspiration that made other manufacturers turn to the 35mm film and transform it into the standard it is today.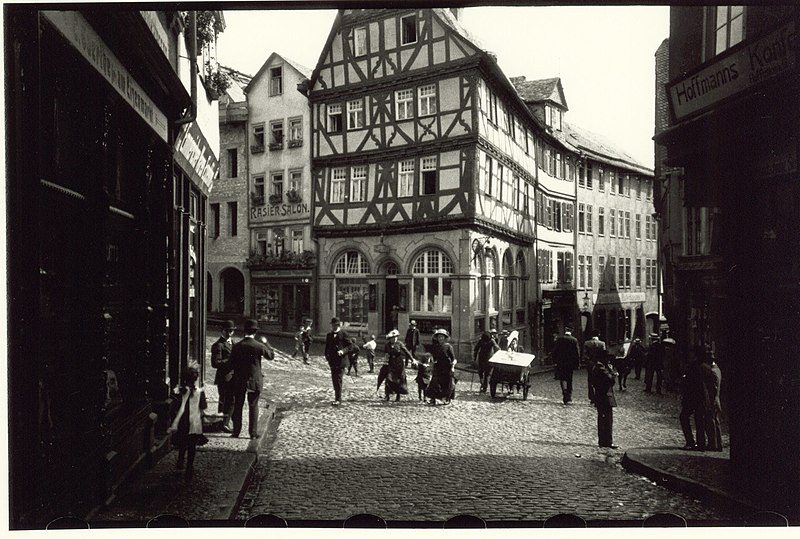 First image is taken from the Ur-Leica by Oskar Barnack, Eisenmarkt, Wetzlar, Germany (1913)
The Technical Innovation
Leica I was designed as a small camera one could carry in their pocket. As a result, it produced a small negative. But the third-party lens wasn't good enough to produce well-defined negatives. Therefore, Barnack wanted his own lens, which resulted in the first Leica lens, 50mm f/3.5, designed by Max Berek.
In 1930, Leica I received an outstanding improvement: it became a camera with interchangeable lenses, the first of its kind. By now, Leica was producing three lenses: the original 50mm lens, a wide-angle 35mm lens, and a telephoto 135mm lens.
In 1932, Leica II was launched and sealed the technical superiority of Leica cameras: interchangeable lenses, a built-it rangefinder with a focus mechanism, a viewfinder, and shutter speeds between 1/20 and 1/500. The technical innovation kept coming model after model. And then the Second World War started.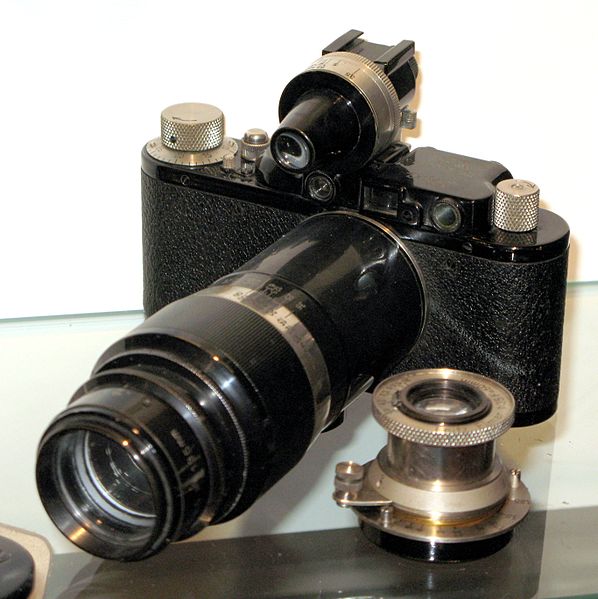 Leica II, photo source Rama, CC BY-SA 2.0 fr
The Socio-Cultural Impact
Leica was a German company with an open-minded leader. It had many Jewish employees, so it started by sending them overseas, apparently on business travels. Until September 1939, when Germany closed its borders, Leica had sent hundreds of Jews to their overseas offices even if they weren't employees. Their efforts were made public long after the war had ended under the name "Leica Freedom Train."
But that's not the only contribution of the camera. Leica was small, compact, reliable, and easy to use. It was affordable and easy to maintain. Anyone could take out the used film and put a new one in. As a result, German soldiers took Leica cameras with them on the battlefield. So did soldiers and journalists from all over the world.
 It wasn't the first time Leica cameras were used to report news and record the social environment. Barnack photographed a flood in Wetzlar in 1920. Robert Capa used it for his reports from the Spanish civil war (1936-1939). Leica laid the foundation of photojournalism. But starting with the Second   World War, they were everywhere they were most needed.
After the war, Leica continued technological innovation and remained in contact with the socio-cultural environment. In 1945, Leica M3 was launched and became the icon of street photography.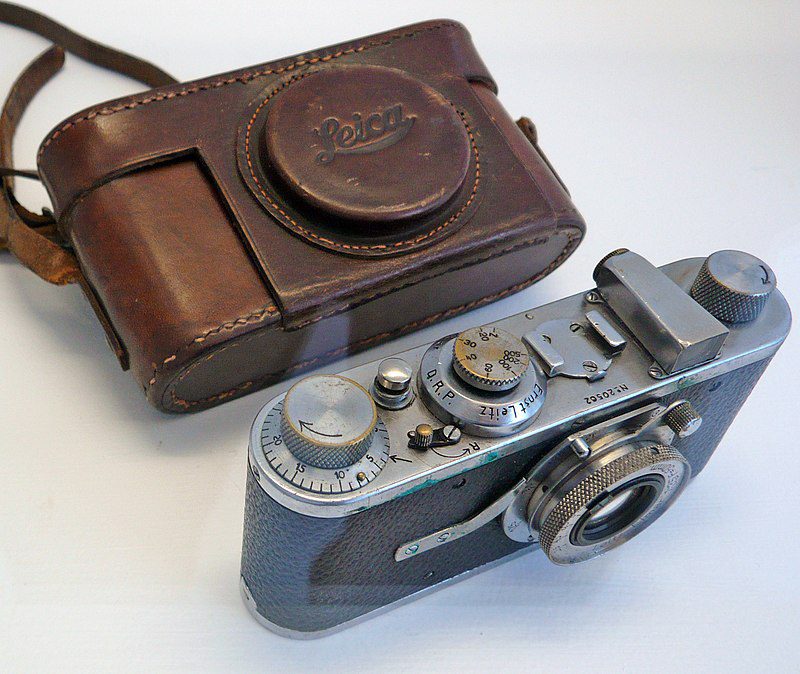 Henri Cartier-Bresson's first Leica (model Leica I), photo source Wikipedia, CC BY-SA 2.0
The Philosophy
As The Guardian says in an anniversary article on Leica, "Leica is the camera that freed the world." The philosophy of the camera was exquisite quality, inclusivity, and optimum artistic freedom. Even today, in the digital era, Leica cameras stand by this philosophy. They offer all you need to take good photographs, nothing more and nothing less. Compared with other cameras, one may say Leicas are basic. The photographer does much of the work. Yes, but that's exactly the point. The photographer has to do the work, not the automatic systems of the camera.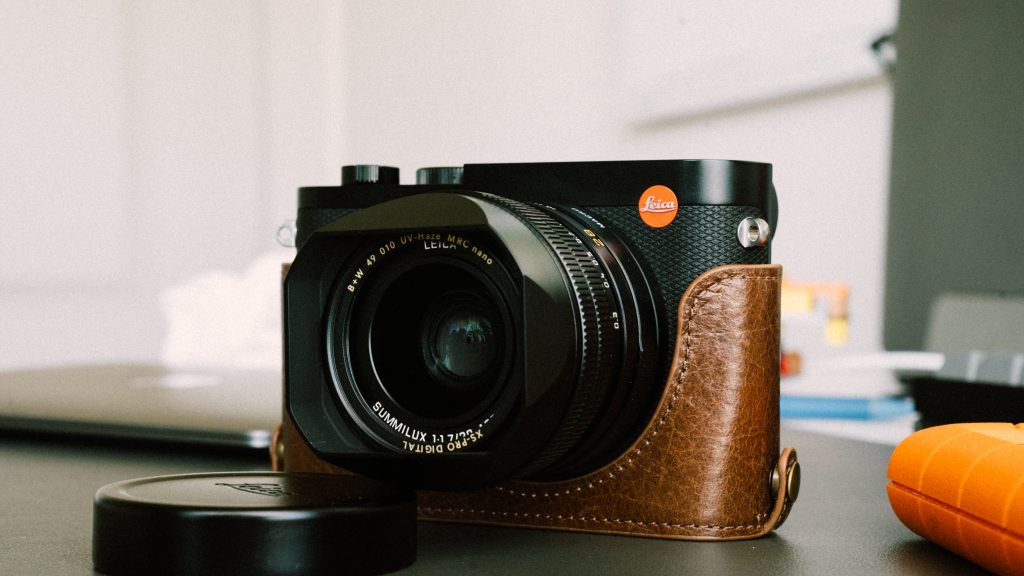 Leica Q2 – Photo by Ravi Palwe on Unsplash
Conclusion
Leica cameras are still compact and discrete, feature outstanding optical qualities, and provide reliable build quality. Even old Leicas, sold for millions in auctions, are still working. These cameras weren't created to be a gadget, luxury, or entertainment. They were created to be a partner. And that's why people will always love them.