Winter landscapes reveal one of the unseen faces of the world: the shapes of the hills and mountains, the lines of leafless trees and rivers, the fractal-like geometry of snowflakes, and the gritty texture of the ground. They are full of stories, moods, and feelings. At the same time, it's straightforward to go too far and lose the connection with the natural environment. Exaggerated sunsets, dramatic contrast, and artificial additions can ruin your best winter compositions. But don't worry; check out the following tips for editing winter landscape photographs and creating better pieces.
Check the White Balance
As many winter landscape photographs show, checking the white balance is more critical than other landscape photos. To make sure the snow is white, you can adjust the white balance and change the image's color temperature. Or, you can use the Picker tool and select a pixel you want to be white.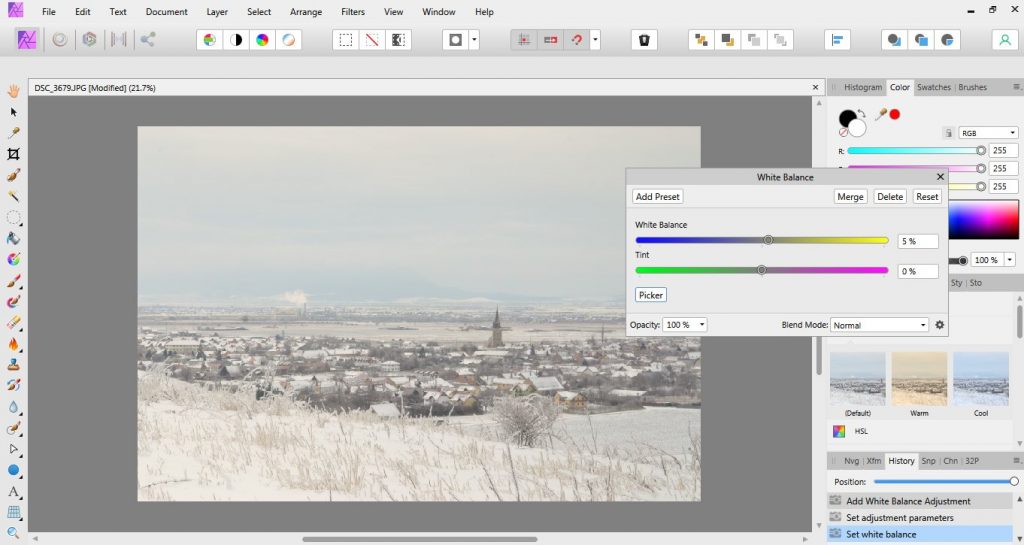 Adjust Highlights and Shadows
Winter landscapes have less saturated colors and may look flat and dull if you don't create a strong focal point. Therefore, contrast is essential for capturing the viewer's eye and making a statement. Of course, you can choose to adjust the contrast level for that. However, highlights and shadows provide more refined and subtle adjustments and help you maintain the natural aspect of the image.
To increase the contrast, make the shadows darker and the highlights brighter. Pay attention not to lose details. You don't want to reduce the dynamic range of the photograph. So take it one step at a time.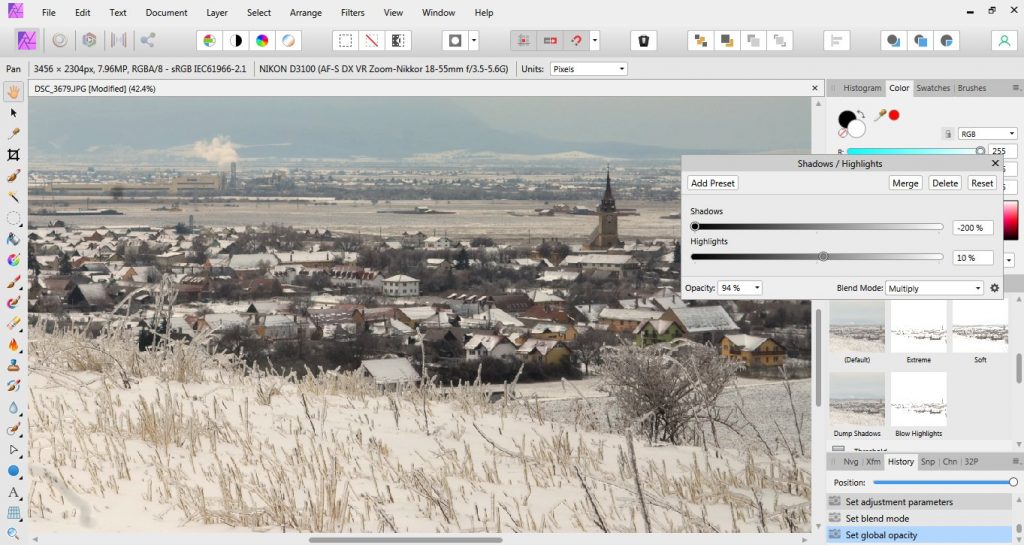 Convert to Black and White
When color isn't adding anything to your composition, you are better without it. And because winter landscapes rarely have exciting colors, a black and white conversion helps you focus on more interesting aspects such as contrast and patterns.
You can use a basic conversion or a personalized one. For example, Affinity Photo allows you to change the luminosity of the gray shade corresponding to six base colors (red, yellow, green, cyan, blue, magenta). It means you can transform the shades of yellow, for example, in a brighter shade of gray and shades of blue in a darker shade of gray. You'll end up with a darker sky and whiter snow.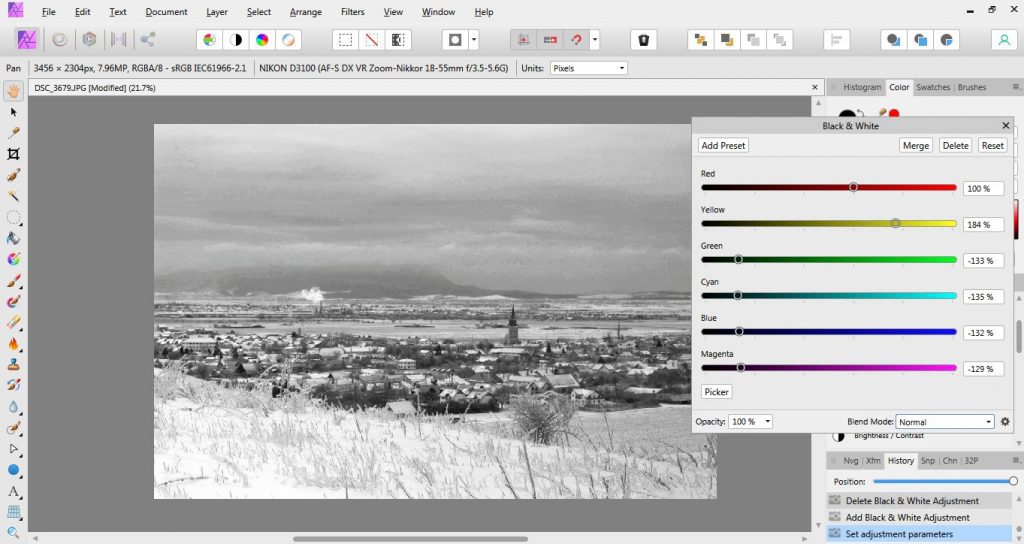 Try High-Key Photography
If you want fine-art landscape photographs, try more intensive photo editing. High-key photography is an excellent example of how to transform a landscape into a work of art. High-key photography means creating bright whites and overexposed pictures. You can find LUTs and presets designed for winter photographs. Or, of course, you can create your own presets.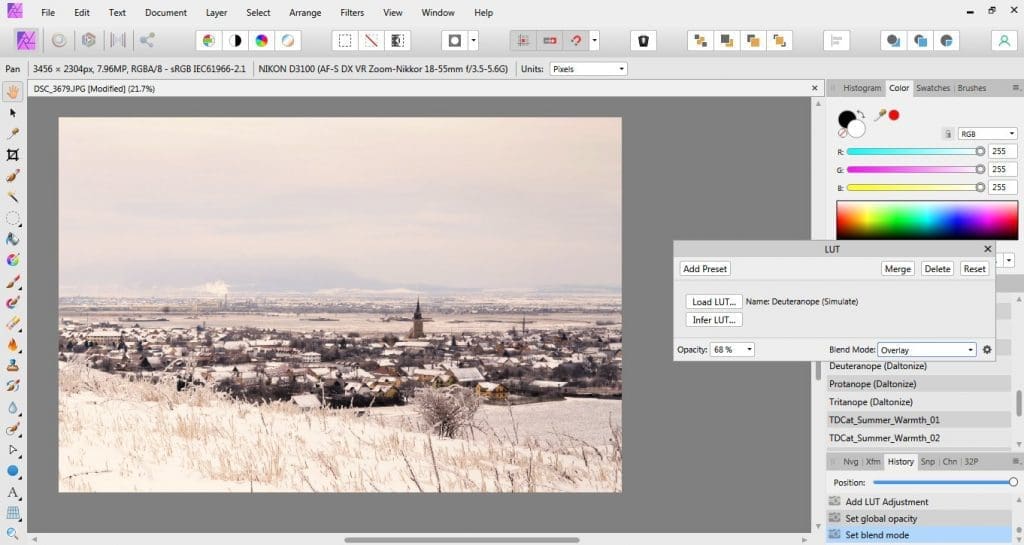 Winter landscapes are versatile subject matters that allow you a wide range of approaches. You can choose to capture natural details or create abstract compositions. You can choose a monochrome aesthetic or accentuate the subtle winter colors. Nevertheless, editing is a crucial step in your workflow, so make sure you create a routine and stick with it.
If you enjoyed our 4 tips for editing winter landscape, you might also be interested in photographing winter colors. To check it out, click here.